Get ready to relax. This delicious pure chamomile tea straight from Egypt is just what you need to wind down before bed, or at the end of the day.
All About Egyptian Chamomile Tea
Are you feeling sleepy yet? You'll be sure to feel like cuddling up under a blanket with a good book as soon as you smell this chamomile tea. 
Made of pure chamomile blossoms imported from Egypt, chamomile tea doesn't get much better than this. Brew a cup right before bed, or when you want to wind down in the evening. 
Health Benefits
Relieve Stress: Chamomile tea increases serotonin and melatonin in the body, two hormones that work to alleviate feelings of stress.
Better Sleep: Drinking Chamomile tea before bed can help you fall asleep faster, and sleep better.
Skin Health: Chamomile tea has anti-inflammatory and antioxidant properties that can relieve skin irritations such as eczema and rosacea.
Digestion: A study published in Phytomedicine demonstrated that a mix of chamomile flowers, peppermint leaves and licorice root helped to prevent the development of gastric ulcers.
Immune Strength: The aromatic scent of chamomile helps to clear congested sinuses, and the anti-bacterial properties work to defeat any unwanted bacteria and viruses that wreak havoc on your immune system.
Heart Health: Studies have shown that chamomile can help lower blood pressure and bad cholesterol known as LDL cholesterol.
Healthy Hair: Anti-inflammatory compounds in chamomile, when applied topically or drank, can alleviate itchy, dry scalp that can lead to dandruff.

More Info
Origin: This tea comes from the Nile River Delta in Egypt
Caffeine Level: None, it's an herbal!
Brewing Hot: Use 1 tsp per 8oz of boiling water, and let steep for 5-10 minutes.
Brewing Cold: Steep 10 teaspoons in a quart of boiling water, then add 3 quarts cold water and refrigerate.
Mix With: Fresh lemon peel to bring out the citrus notes.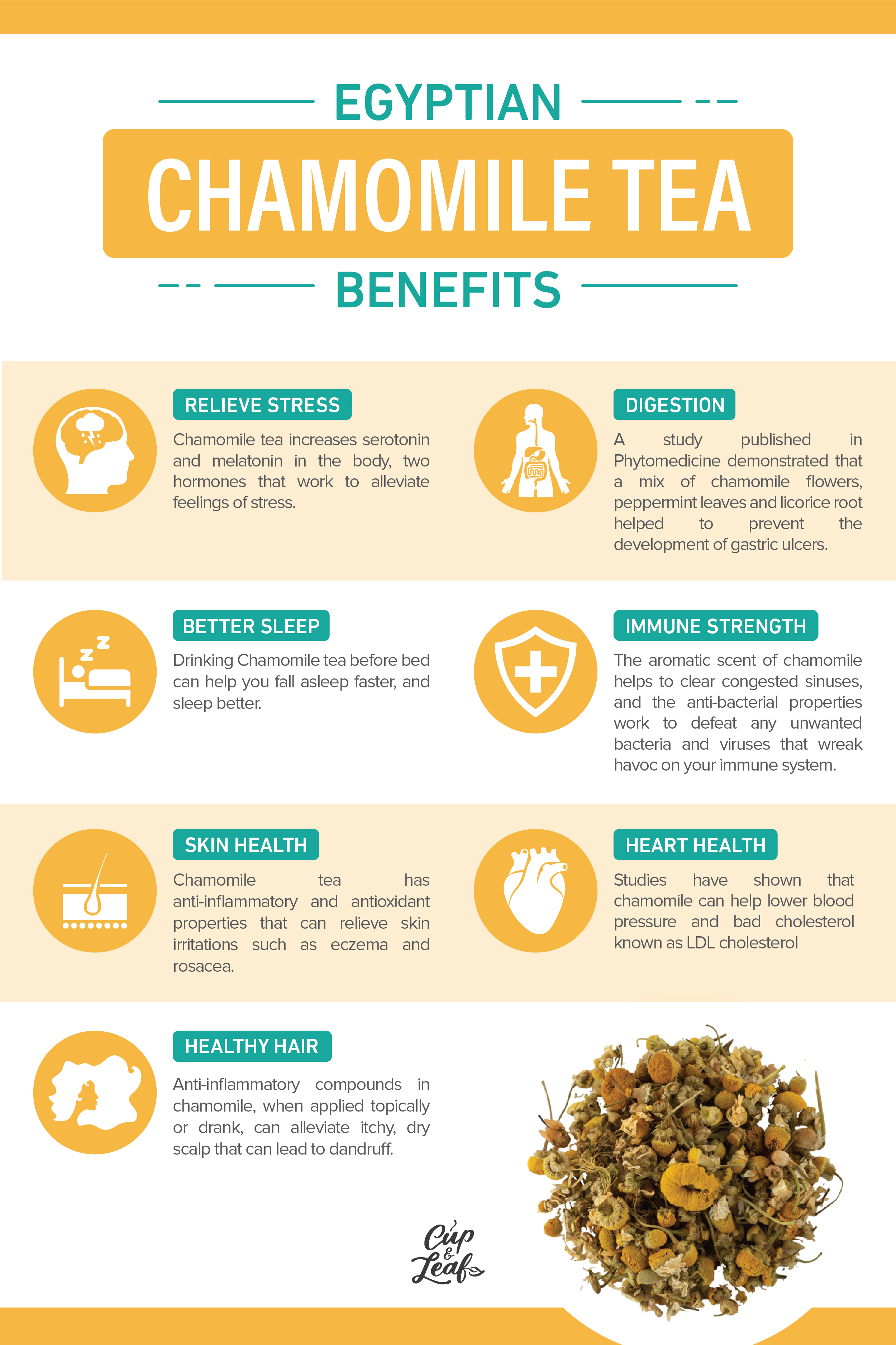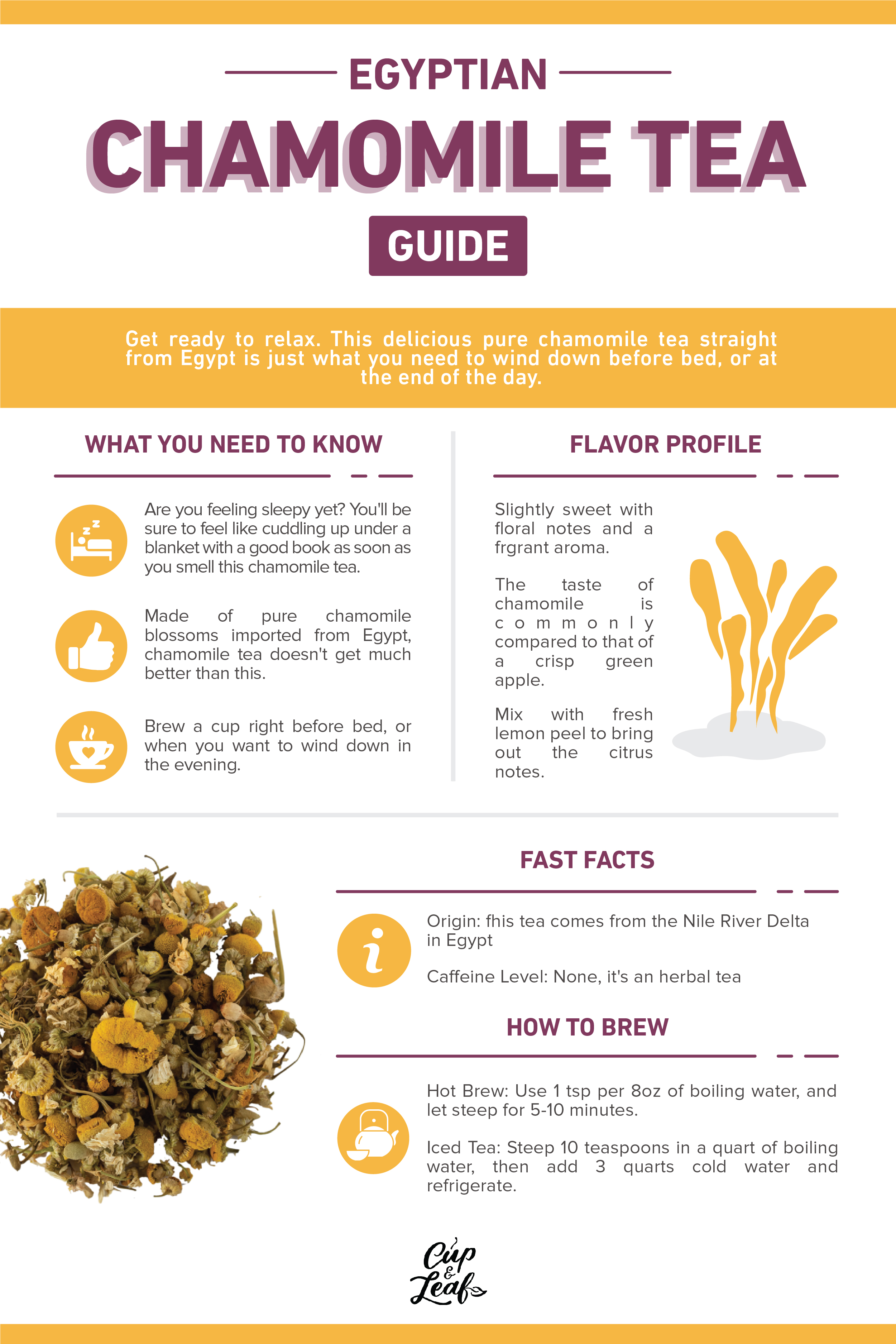 Egytian Chamomile
This tea is heavenly. The pouch seals well, and delivery was prompt. Definitely going to be ordering again!
Great Gift
A friend of mine truly has everything and is a bugger to purchase a gift for him. His wife was nice enough to mention tea. From start to finish, it was easy to use the website and his gift cam quickly. He enjoys chamomile tea and they have a couple exotic blends.
They love their gift and I actually got him something he lioves! I would recommend this website and tea.