Jasmine Green Tea with Flowers
This green tea is accented with a rich jasmine flavor from dried jasmine flowers blended into the tea.
All About Jasmine Green Tea with Flowers
Jasmine tea is one of the most pleasant green teas on the market. The dry tea has a floral bouquet that is enhanced with the visual appeal of the tea blossoming when steeping.
Our grade is the first grade below the exotic Jasmine teas, coming from the Fujian Province in China. It has all the flavors, aromas, and green tea qualities without the high price. 
Health Benefits
Green tea is packed full of different health benefits you'll love, including:
Cancer Prevention: Research has shown that drinking at least three cups of green tea is effective in delaying processes that lead to mutations and changes in cells which cause them to be cancerous.
Bone Health: Animal studies have suggested that green tea can encourage the formation of new bones, and in those animal studies, the bones showed greater mass, volume and thickness.

Weight Loss: Researchers have found that green tea can help contribute to fat loss by increasing the body's metabolism.
Heart Health: Studies have found that people who regularly consumed at least one cup of green tea a day died at far lower rates from cardiovascular disease than those who consumed less than one cup a day.
Better Vision: Catechins in green tea could help protect you against glaucoma and other eye diseases.
Better Memory: In animal studies, green tea consumption by mice significantly slowed memory loss. Other studies have also demonstrated that green tea was able to improve spatial cognition and learning ability when consumed regularly.
Diabetes Prevention: In a study performed in Japan, people who consumed six or more cups of green tea saw a stunning 33 percent risk reduction of developing Type 2 diabetes.

More Info
Origin: The Fujian Province of China.
Caffeine Level: Low, less than half a cup of coffee.
Brewing Hot: Use 1 tsp per 8oz of boiling water, and let steep for 3-7 minutes.
Brewing Cold: Steep 6 teaspoons in a quart of boiling water, then add 3 quarts cold water and refrigerate.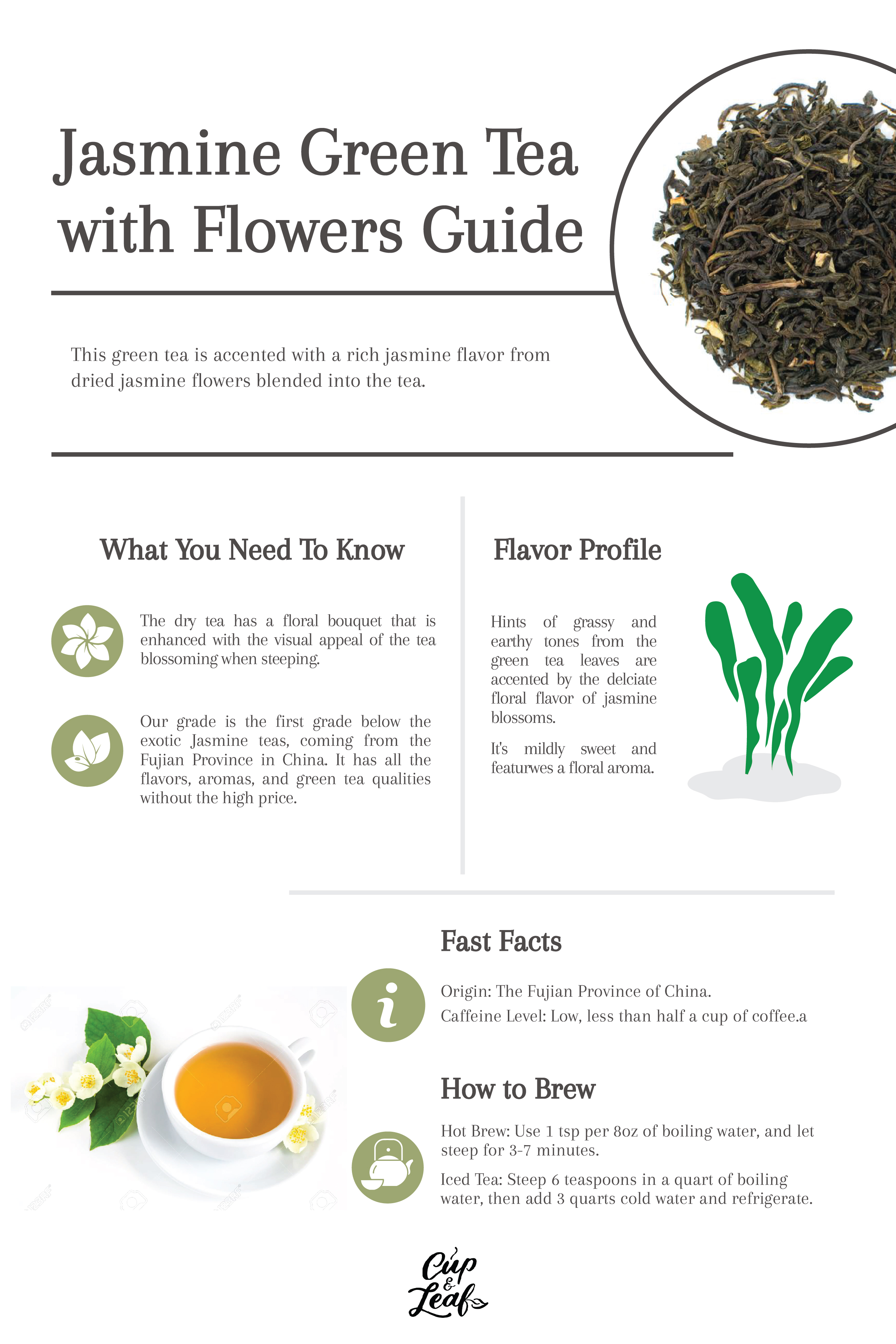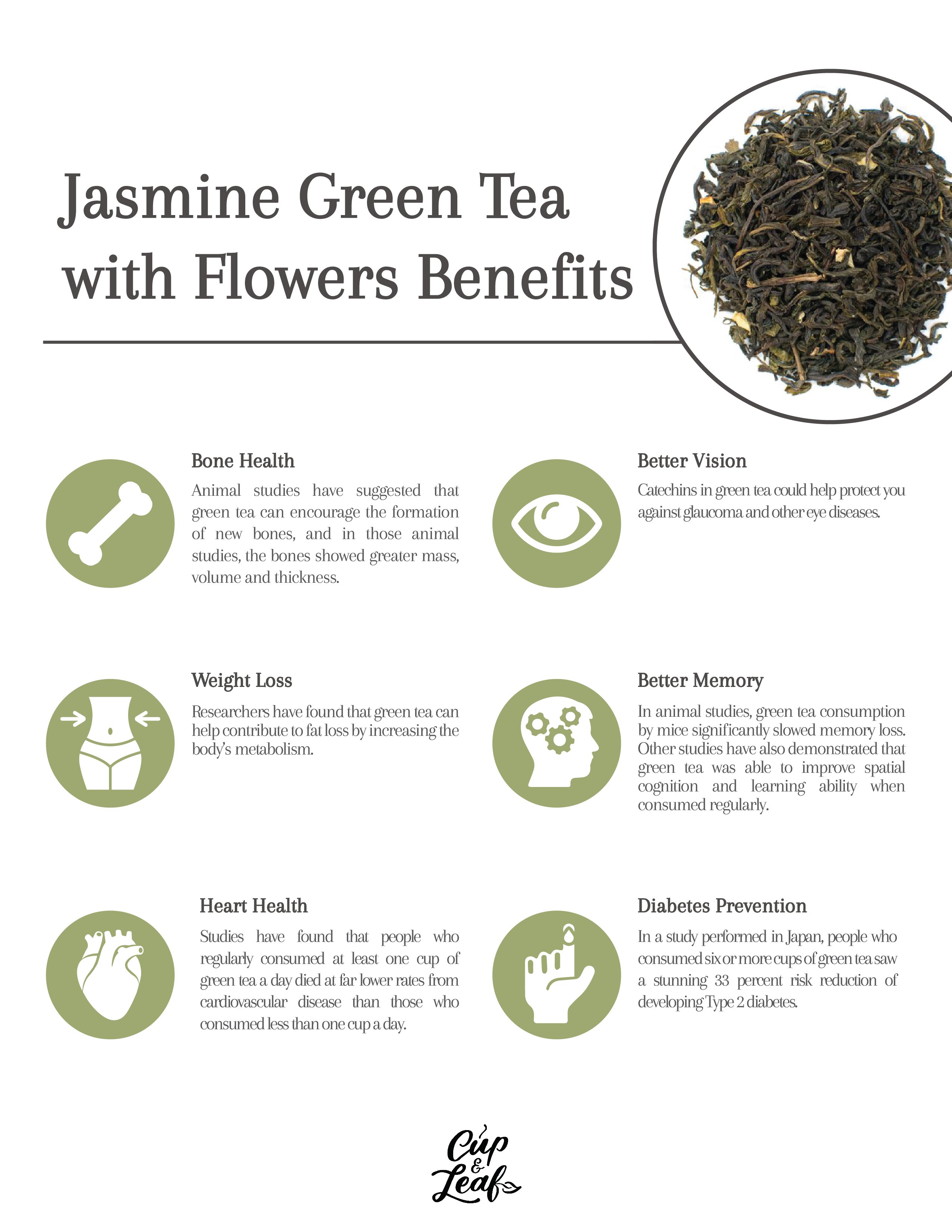 Jasmine Green Tea with Flowers
Jasmine Green Tea with Flowers
VERY HAPPY WITH YOUR TEA. WILL REORDER, THANKS AGAIN.
CLAUDETTE
I love this tea!
I love this tea but I hate Sunny D..