This Jasmine Oolong is special for its unique combination of rich jasmine, premium oolong, and a refreshing mix of fruity flavors.
All About Jasmine Oolong Tea
What an oolong! This Jasmine floral blend on our premium-grade oolong is packed with delicious flavors and fruity notes you're sure to love. 
You'll most notice the rich jasmine flavor, but you'll also catch notes of mango, apple, strawberry, and peach.
If you're looking for a lighter, fruitier oolong tea, this is a great choice. 
Health Benefits
Oolong tea is packed with good health benefits, including:
Weight Loss: A study published in the Journal of Medical Investigation showed that oolong tea improved metabolism and promoted weight loss when consumed regularly.
Heart Health: Research found that people who drank at least 10 ounces of oolong tea daily had lower risk of high total cholesterol, triglyceride, LDL cholesterol levels.
Cancer Prevention: A number of small studies suggest that oolong tea may inhibit ovarian, lung, and skin cancer when consumed regularly.
Diabetes Prevention: A small, 30-day study conducted in Japan found that daily consumption of oolong tea lowered the glucose levels in its participants by as much as 30%.
Mouth Health: Fluoride, a compound added to tap water in most developed countries to aide in mouth and gum health, is a naturally occurring compound in oolong tea leaves.
More Info
Origin: The Fujian Province of China
Caffeine Level: Medium
Brewing Hot: Use 1 tsp per 8oz of boiling water, and let steep for 3-7 minutes.
Brewing Cold: Steep 6 teaspoons in a quart of boiling water, then add 3 quarts cold water and refrigerate.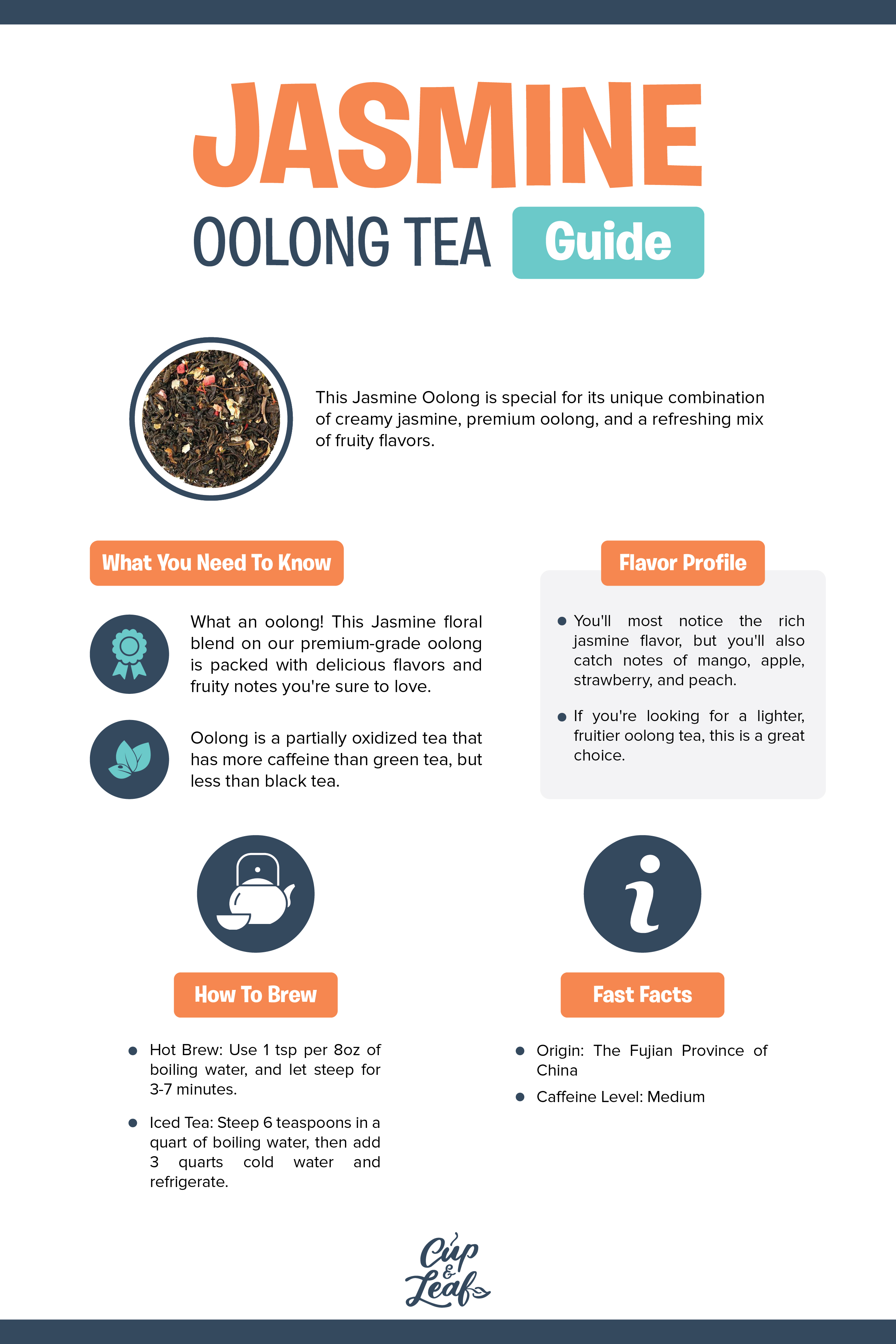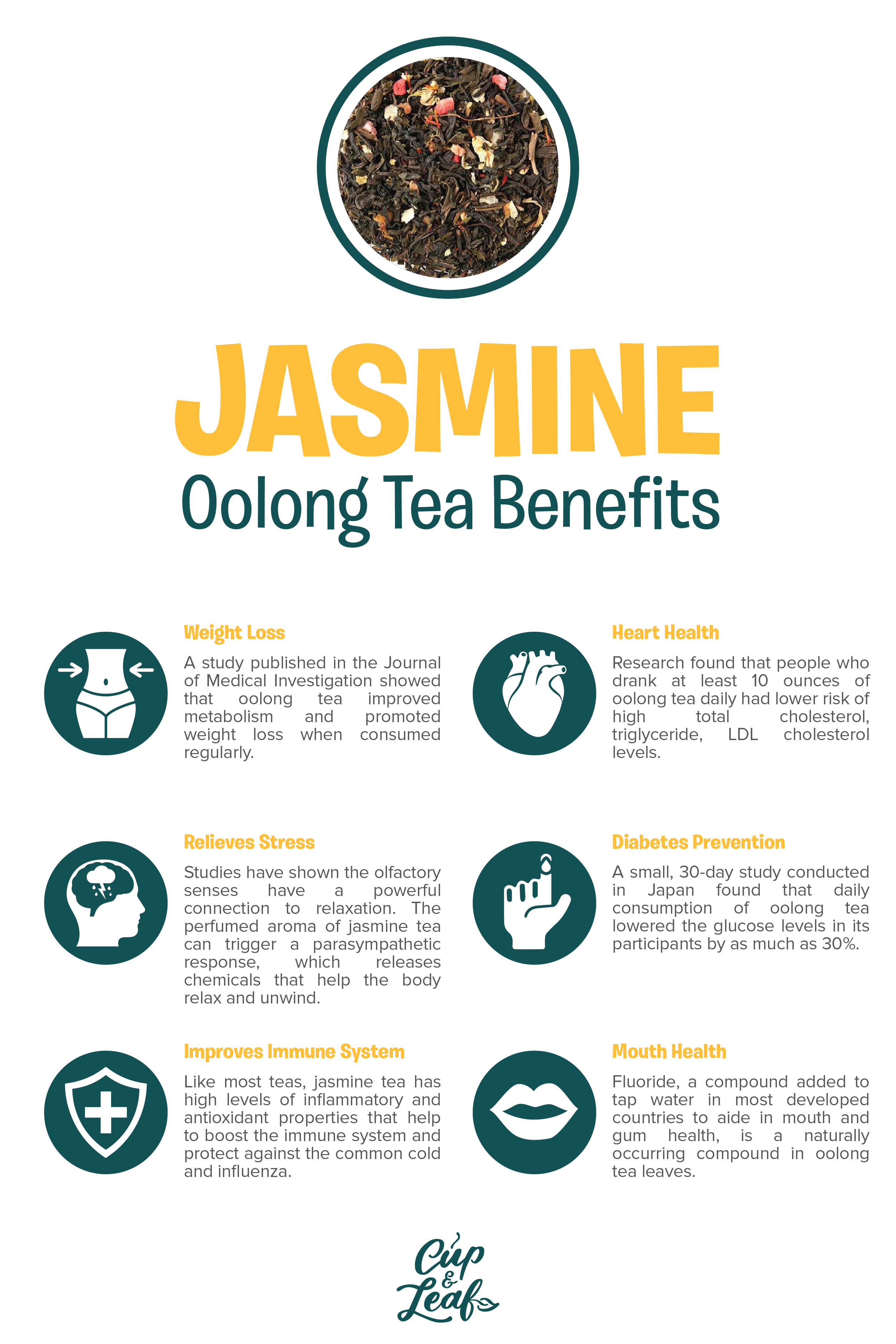 Excellent!
Great product. Definitely will purchase again!
Great Tea
There are so many teas to choose from and the one we chose was well worth it. Good taste and quality.