Lapsang Souchong Black Tea
One of the most distinct tea flavors we offer. Lapsang Souchong has a fiery, smokey taste to it that's unlike any other tea you've tried before, and earns it the name "the whiskey of tea."
All About Lapsang Souchong Black Tea
The whiskey of black tea, Lapsang Souchong has a flavor to it that you won't soon forget. It's a mix of earthy, bitter aromatics with a strong, dark liquor like finish. You've never tasted a tea quite like it, and you might never taste one again.
Health Benefits
Black teas like Lapsang Souchong have many health benefits, including:
Stress and Anxiety: Compounds in black tea may help us recover from the daily stresses in life.
Weight Loss: Mice fed a black tea supplement while on a high sugar diet had less weight gain and a greater metabolism than mice who didn't receive the black tea supplement.
Diabetes: Lab rat experiments show that black tea is beneficial for lowering blood sugar and reducing diabetic cataracts.
Headaches: The antioxidants in black tea can help relieve tension headaches faster than standard painkillers.
Cancer Prevention: Antioxidants, like the polyphenols, catechins, and theaflavins in black tea, may reduce the development and spread of cancer.
Diarrhea: Diarrhea symptoms can be reduced by the high amounts of tannins in black tea.
Oral Health: According to the American Society for Microbiology: "compounds in black tea may attack the harmful bacteria in your mouth that cause gum disease and cavities."

More Info
Origin: The Fujian Province of China.
Caffeine Level: High, more than half a cup of coffee.
Brewing Hot: Use 1 tsp per 8oz of boiling water, and let steep for 3-7 minutes.
Brewing Cold: Steep 6 teaspoons in a quart of boiling water, then add 3 quarts cold water and refrigerate.
Mix With: Lemon, sugar, mint, and milk are all great to add to Lapsang Souchong.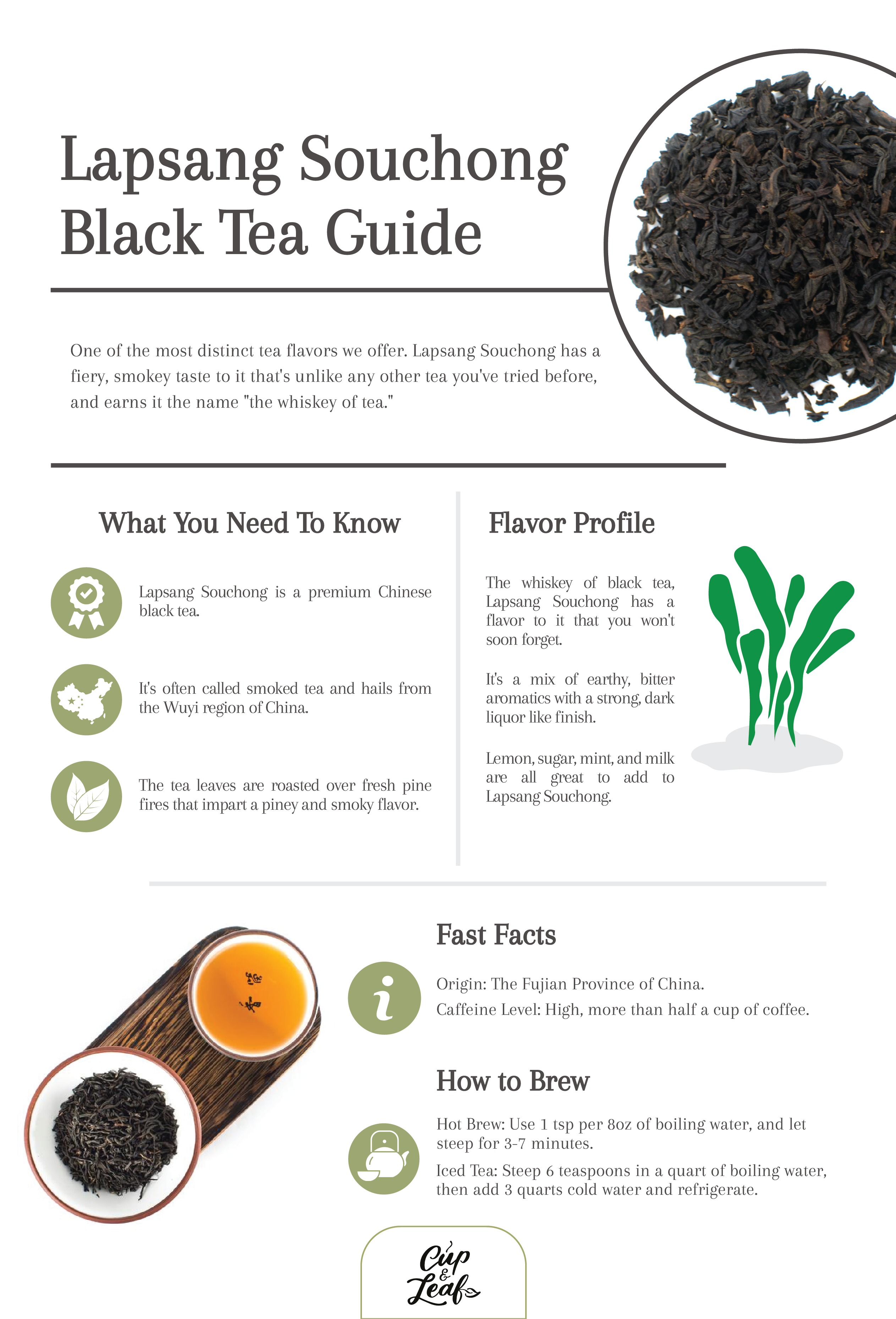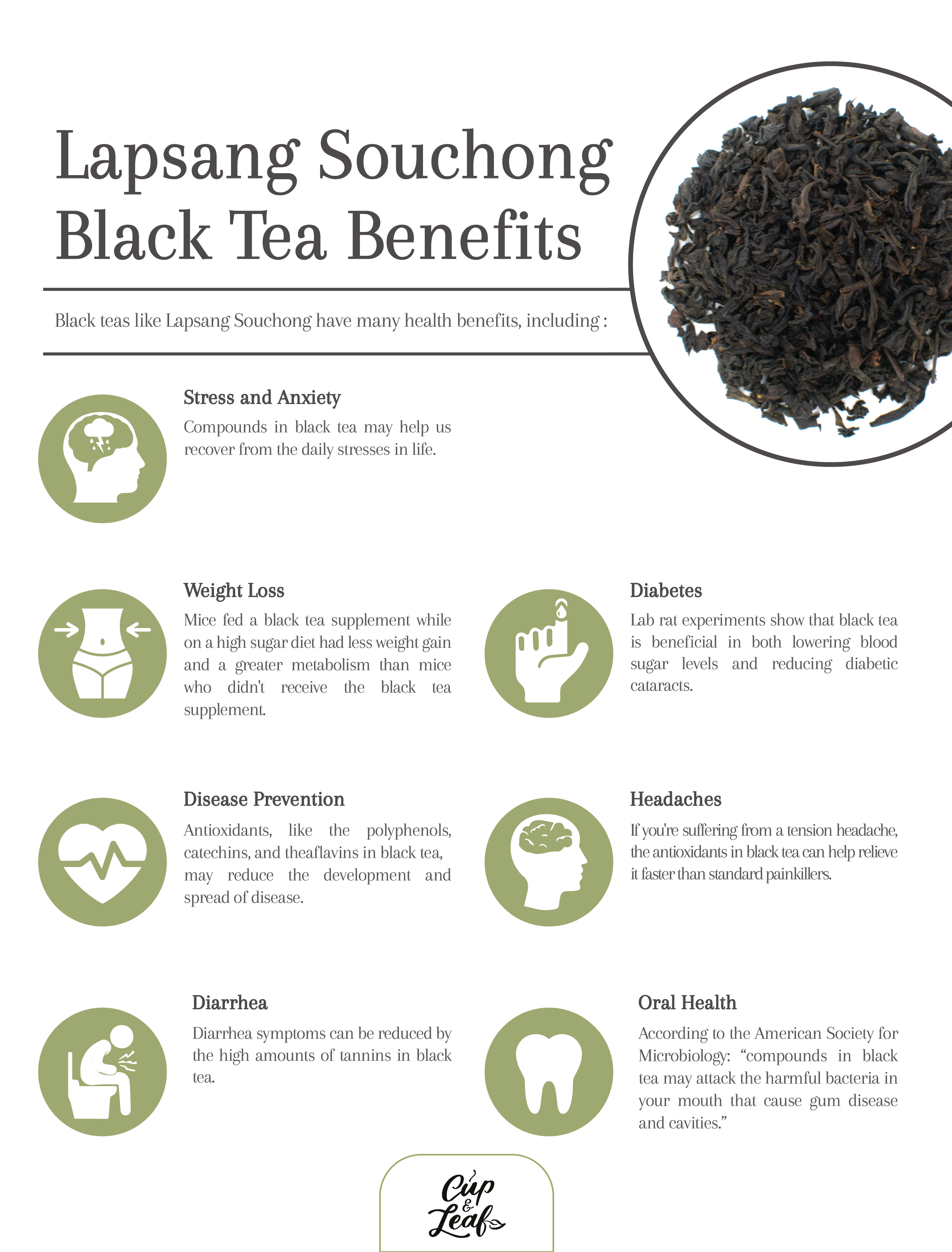 Fantastic!
This tea was a totally new experience for me. I was completely unfamliar with it. But, based on the description, I thought I would give it a try. It was great and I'm really glad I took the chance on it. The aroma is decidedly smoky. It reminded me of campfires from my childhood. The taste of the tea itself is very smooth and has a richness and fullness of flavor well apart from the campfire aroma. Very enjoyable!
I gave this away as a gift. Therefore I have not tried your Lapsang Sou Chong myself and cannot send a review..
Sorry.
Different from most teas I've tried - in a good way. Has a nice smoky flavor and smells like a campfire. Great stuff!
So good!
Very delicious!! I love waking up and making this tea for me and my wife every morning