English Breakfast Black Tea
It's one of the most popular teas in the world for a reason. Our English Breakfast is smooth, full of flavor, and sure to give you an energizing start to your day.
All About English Breakfast Black Tea
Enligsh breakfast is the classic, familiar black tea you've likely tried dozens of times before.
In our version of it, we've sourced the finest oxidized tea leaves to avoid any bitter, nasty flavors that can come from steeping a dark black tea like this one.
It's the ideal tea for perking you up in the morning and replacing your usual cup of coffee.
Health Benefits
Stress and Anxiety: Compounds in black tea may help us recover from the daily stresses in life.
Weight Loss: Mice fed a black tea supplement while on a high sugar diet had less weight gain and a greater metabolism than mice who didn't receive the black tea supplement.

Cancer Prevention: Antioxidants, like the polyphenols, catechins, and theaflavins in black tea, may reduce the development and spread of cancer.
Diarrhea: Diarrhea symptoms can be reduced by the high amounts of tannins in black tea.
Diabetes: Lab rat experiments show that black tea is beneficial in both lowering blood sugar levels and reducing diabetic cataracts.
Headaches: If you're suffering from a tension headache, the antioxidants in black tea can help relieve it faster than standard painkillers.
Oral Health: According to the American Society for Microbiology: "compounds in black tea may attack the harmful bacteria in your mouth that cause gum disease and cavities."

More Info
Origin: Nuwara Eliya, Dimbula, and Uva in Sri Lanka.
Caffeine Level: High, more than half what you get in a cup of coffee.
Brewing Hot: Use 1 tsp per 8oz of boiling water, and let steep for 3-7 minutes.
Brewing Cold: Steep 6 teaspoons in a quart of boiling water, then add 3 quarts cold water and refrigerate.
Mix With: Milk, sugar, lemon, mint, and almost anything you might like in your coffee.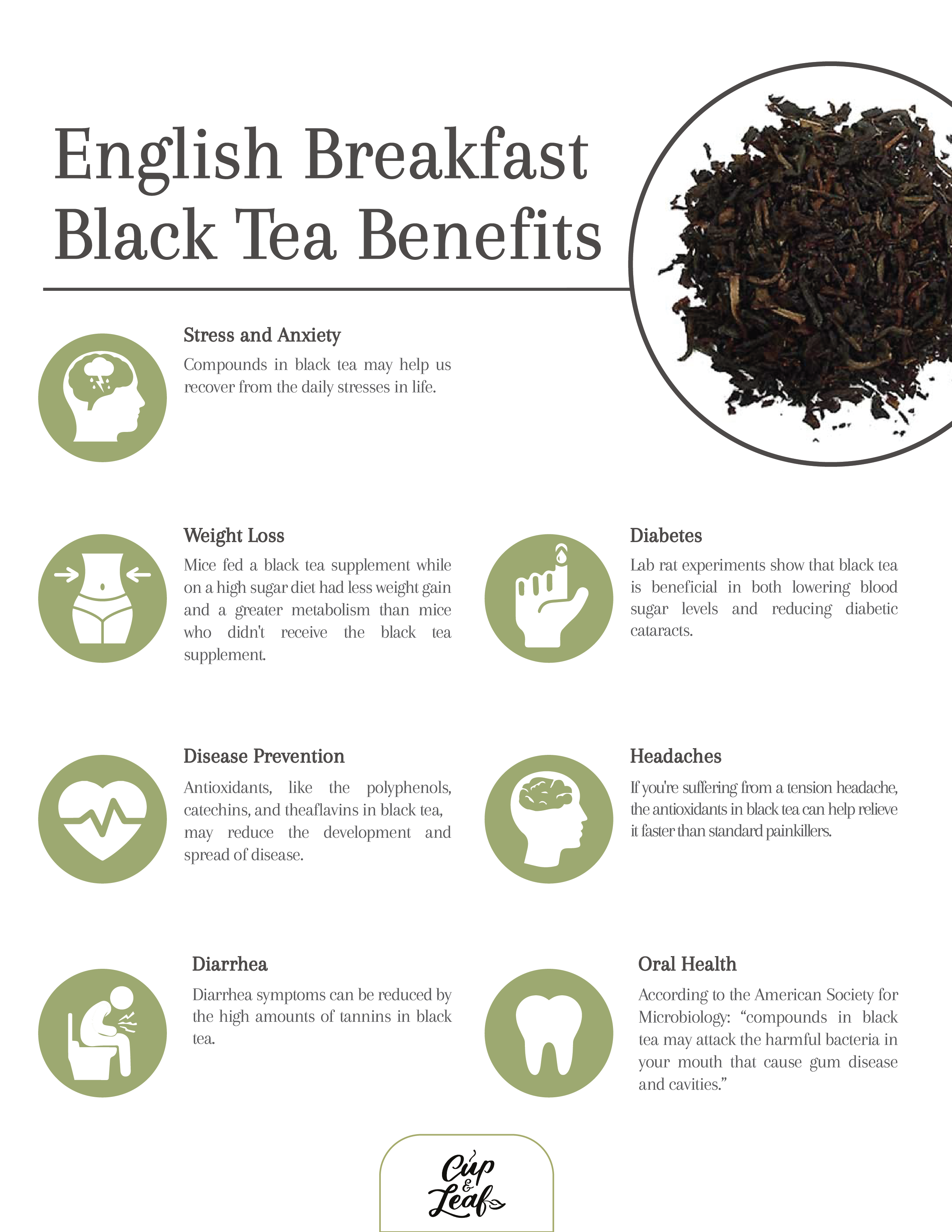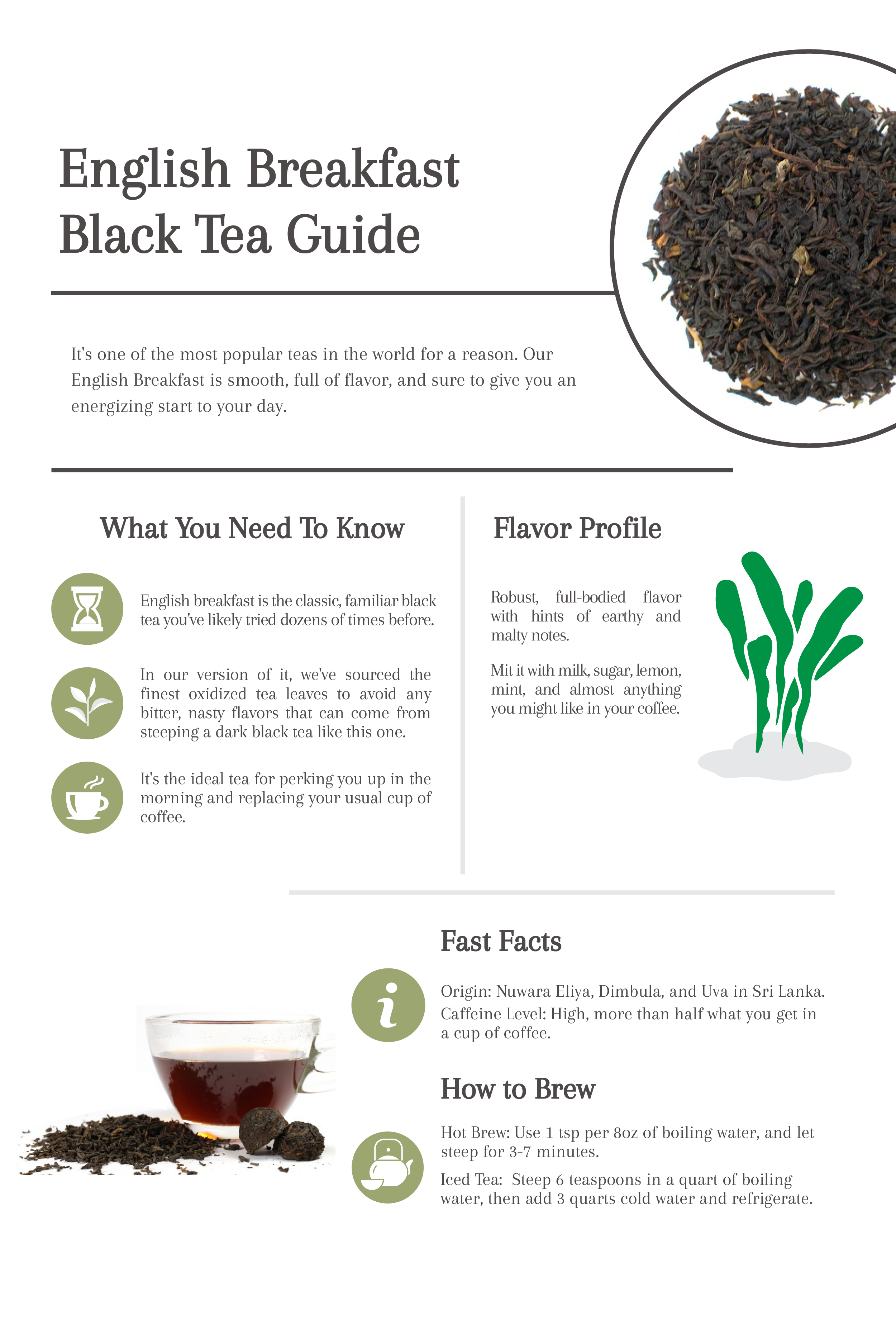 THIS IS WONDERFUL
I can get enough of it I drink it just about everywhere I go!
Great Iced or Hot
I drink this tea every single morning. It tastes great and leaves me feeling very energized. I also like it because I'm able to drink it year-round, as it tastes equally as good iced as it does cold! Highly recommend to others!