Silver Moonlight Wild White Tea
Widely considered one of the finest white teas available, this Silver Moonlight tea is sure to surprise and delight you with its unique flavor.
All About Silver Moonlight Wild White Tea
Silver Moonlight white tea is widely considered one of the finest white teas available. It's light, pale, but full of flavor with a light hint of an almost almond taste. 
Whether you're new to white tea, or already love it, our Silvery Moonlight is sure to pleasantly surprise you.
Health Benefits
Skin health: White tea contains high amounts of phenols, which can strengthen both collagen and elastin lending a smoother, more youthful appearance to skin.
Cancer prevention: A study in 2010 found that antioxidants in white tea were more effective in preventing cancer than green tea.
Weight loss: A 2009 German study found that white tea can help burn stored body fat while also preventing the formation of new fat cells. Catechins found in white tea can also speed up digestive processes and help with weight loss.
Hair health: The antioxidant in white tea called epigallocatechin gallate has been shown to enhance hair growth and prevent premature hair loss.
Increased focus: White tea has the highest concentration of L-theanine amongst the true teas. L-theanine is known for improving alertness and focus in the brain by inhibiting exciting stimuli that can lead to overactivity. By calming the stimuli in the brain, white tea can help you relax while also increasing focus.
Diabetes prevention: Catechins in white tea along with other antioxidants have been shown to help prevent or regulate Type 2 diabetes. White tea effectively acts to inhibit the activity of the enzyme amylase that signals glucose absorption in the small intestine.
Reduced inflammation: The catechins and polyphenols in white tea boast anti-inflammatory properties that can help relieve minor aches and pains. A Japanese animal study published in the MSSE Journal showed that catechins found in white tea aided in quicker muscle recovery and less muscle damage.

More Info
Origin: The Yunnan Province of China
Caffeine Level: Low
Brewing Hot: Use 1 tsp per 8oz of boiling water, and let steep for 3-7 minutes.
Brewing Cold: Steep 6 teaspoons in a quart of boiling water, then add 3 quarts cold water and refrigerate.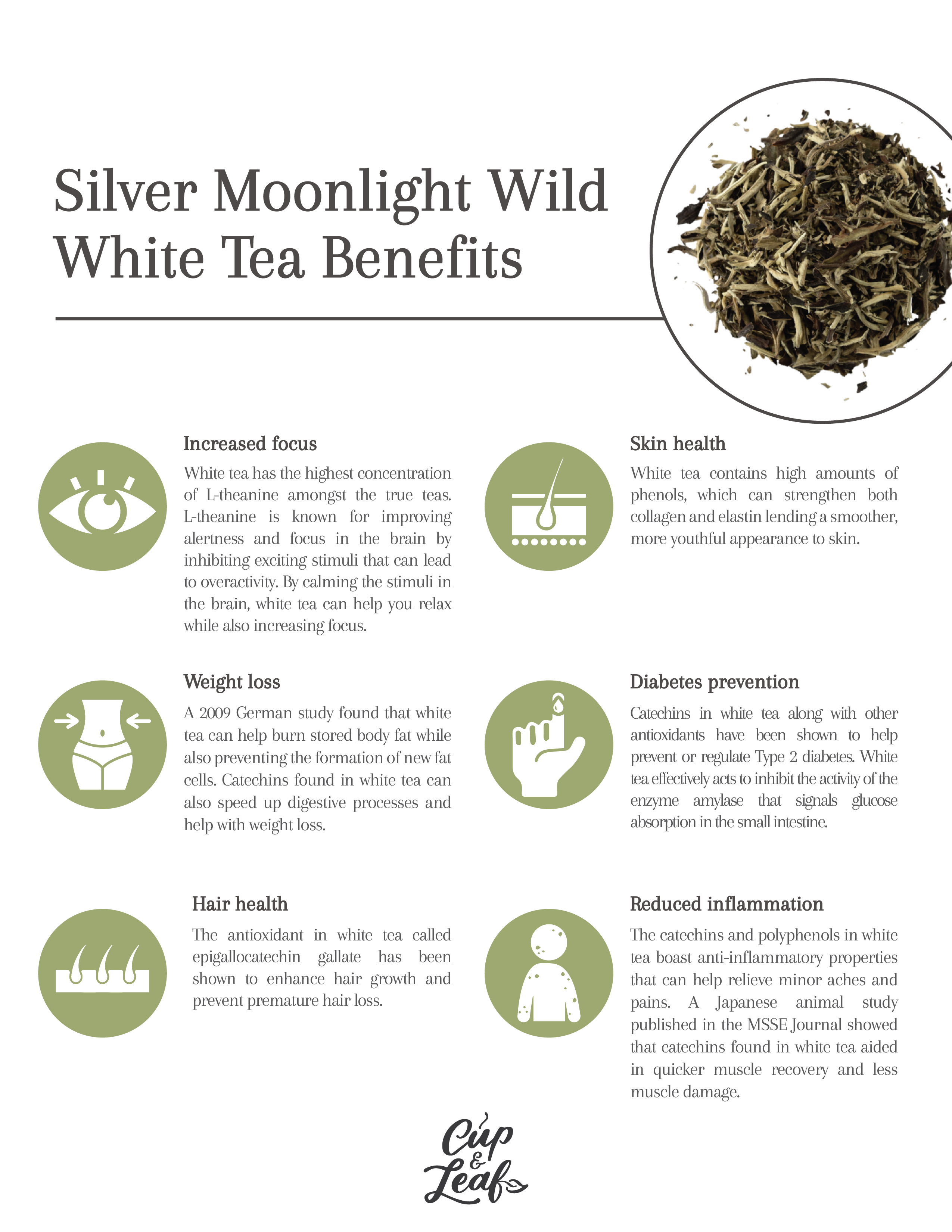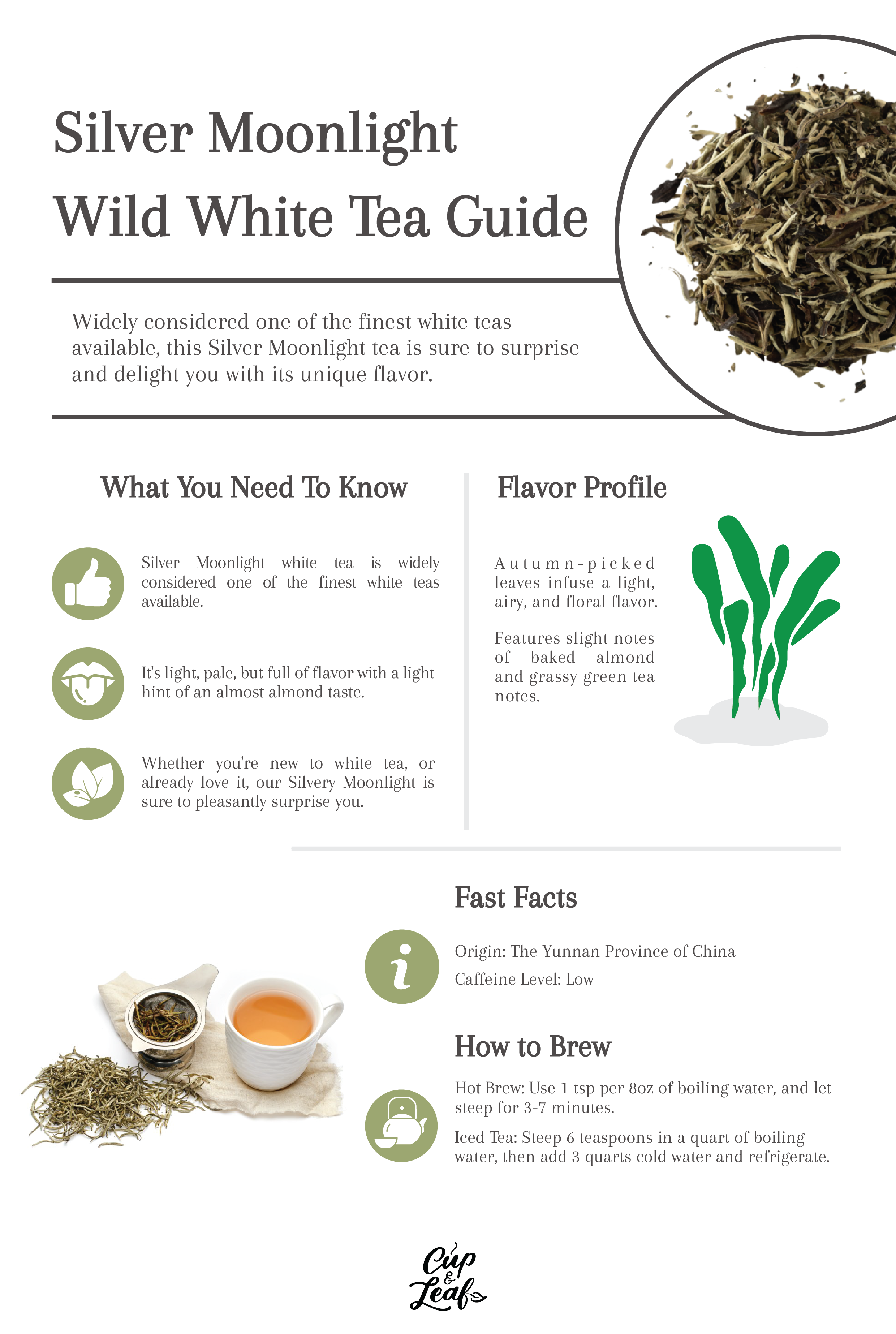 1st experience with white tea
It's very good & mild flavor.
Would be delicious with fresh fruit in it served chilled.
Love the tea and the info!
I'm new to tea, so after much searching I came across Cup and Leaf and their beautifully informative website. Loved the tea, received it well packaged and very quickly. Have recommended to all my friends and family!
Delicious
Love white tea and this white tea is right up there with some of the best I've had.