This pincer tea strainer lets you easily steep your tea and saves you the hassle of measuring. Just fill the pincer with whatever tea you want, sit it in boiling water for a few minutes, and your tea will be ready to drink!
This pincer style tea strainer is the perfect way to easily brew a great cup of tea. The basket holds just enough loose leaf tea for a 6-10oz cup, and makes it easy to steep the tea and pull it out as soon as it's done.
For teas that you can infuse multiple times, like our pu-erhs, oolongs, and mates, this strainer is ideal since you can keep re-using it as you add more hot water.
If you want to take the guesswork out of measuring your tea, and easily infuse it without any extra tools, this is the strainer for you!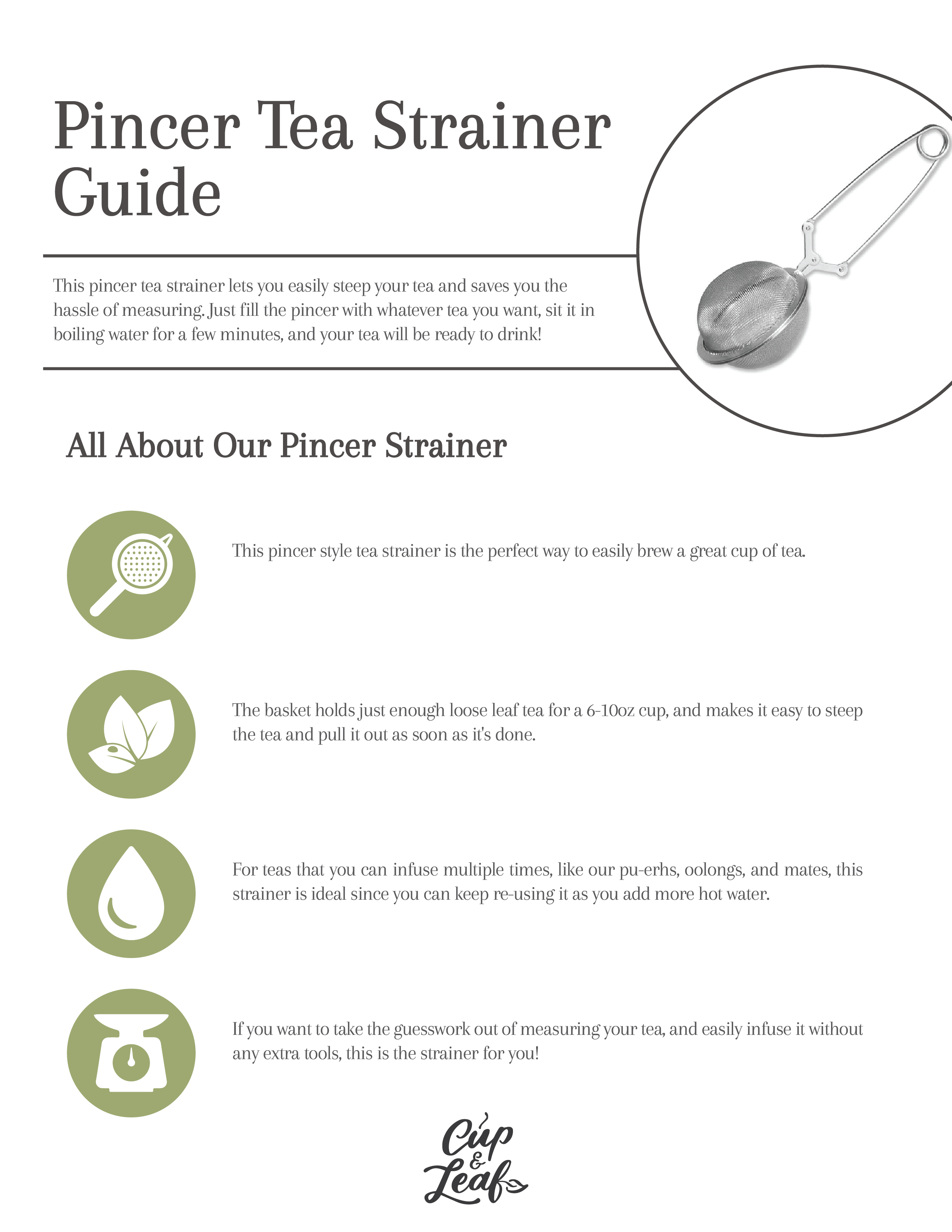 Great
I Like the Strainer very Much. The Mesh is fine so it keeps the Tea from leaking out. There is a very small,amount that does come out but very minimal. It is a great Strainer
I really like my pincer and tea strainer. I use it 3 times a day
LOVE THIS - GET ONE
I will certainly buy another one - so easy - mo messes - holds the perfect amounbt of tea - 1 teaspoon of tea works great
By far the best tea infuser strainer!
Sturdy, spring tension is good, and the ball is large enough to hold leaves for a good size cup of tea.
The Best
I've Said it all "the best"