Sowmee stands out for its richer flavor compared to other white teas, while still having the many health benefits this tea type is known for. Try it if you want a white tea with a more distinct flavor!
All About Sowmee White Tea
Sowmee is known for its richer, fuller flavor compared to other white teas. It's still hand-picked and left out in the sun to dry, which is what makes it a white tea, but it has less of the lighter, delicate flavor that white teas are known for. 
If you want a white tea that packs more of a flavorful punch, then our Sowmee white tea is perfect for you. 
Health Benefits
Skin health: White tea contains high amounts of phenols, which can strengthen both collagen and elastin lending a smoother, more youthful appearance to skin.
Cancer prevention: A study in 2010 found that antioxidants in white tea were more effective in preventing cancer than green tea.
Weight loss: A 2009 German study found that white tea can help burn stored body fat while also preventing the formation of new fat cells. Catechins found in white tea can also speed up digestive processes and help with weight loss.
Hair health: The antioxidant in white tea called epigallocatechin gallate has been shown to enhance hair growth and prevent premature hair loss.
Increased focus: White tea has the highest concentration of L-theanine amongst the true teas. L-theanine is known for improving alertness and focus in the brain by inhibiting exciting stimuli that can lead to overactivity. By calming the stimuli in the brain, white tea can help you relax while also increasing focus.
Diabetes prevention: Catechins in white tea along with other antioxidants have been shown to help prevent or regulate Type 2 diabetes. White tea effectively acts to inhibit the activity of the enzyme amylase that signals glucose absorption in the small intestine.
Reduced inflammation: The catechins and polyphenols in white tea boast anti-inflammatory properties that can help relieve minor aches and pains. A Japanese animal study published in the MSSE Journal showed that catechins found in white tea aided in quicker muscle recovery and less muscle damage.

More Info
Origin: The Fujian Province of China
Caffeine Level: Low
Brewing Hot: Use 1 tsp per 8oz of boiling water, and let steep for 3-7 minutes.
Brewing Cold: Steep 6 teaspoons in a quart of boiling water, then add 3 quarts cold water and refrigerate.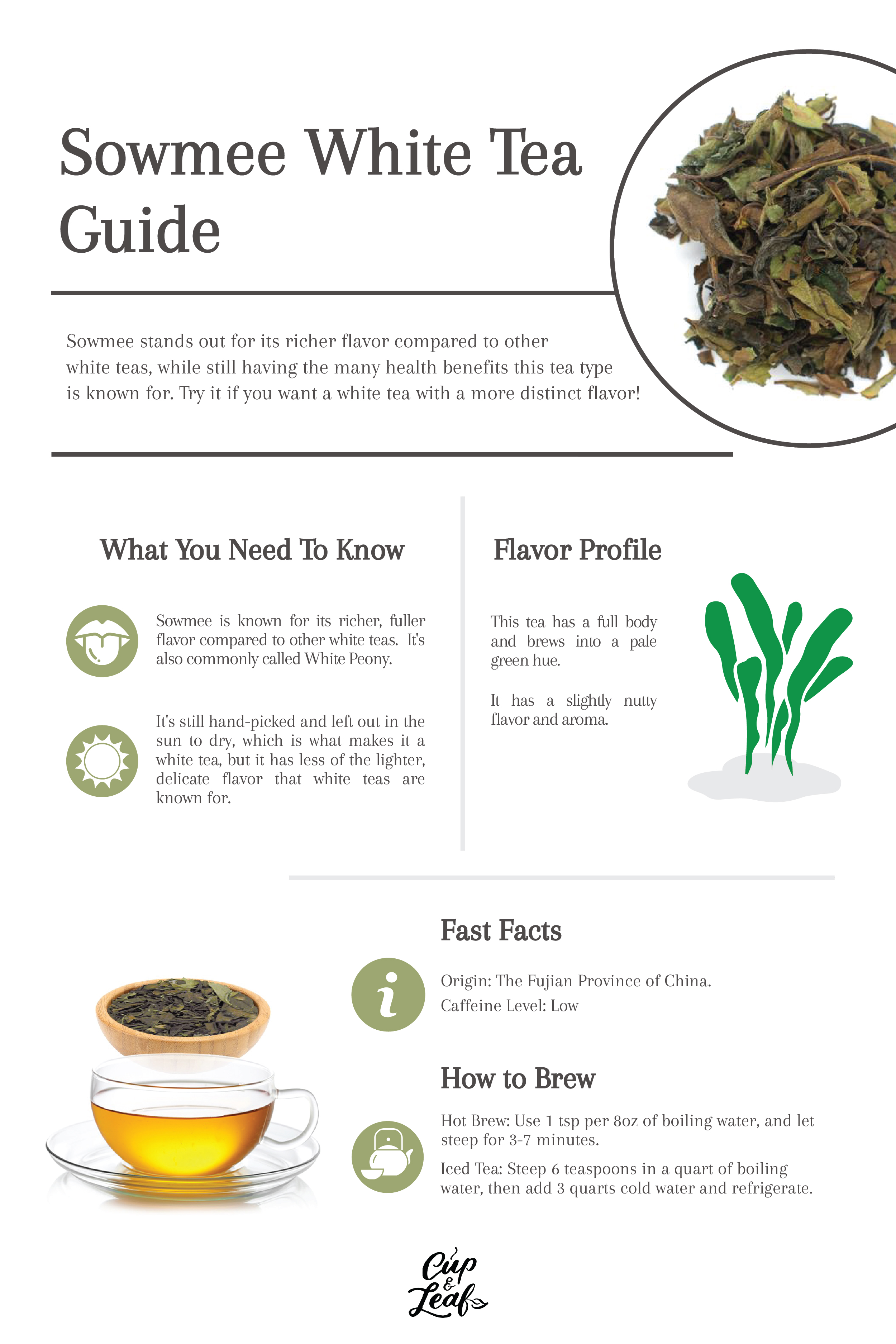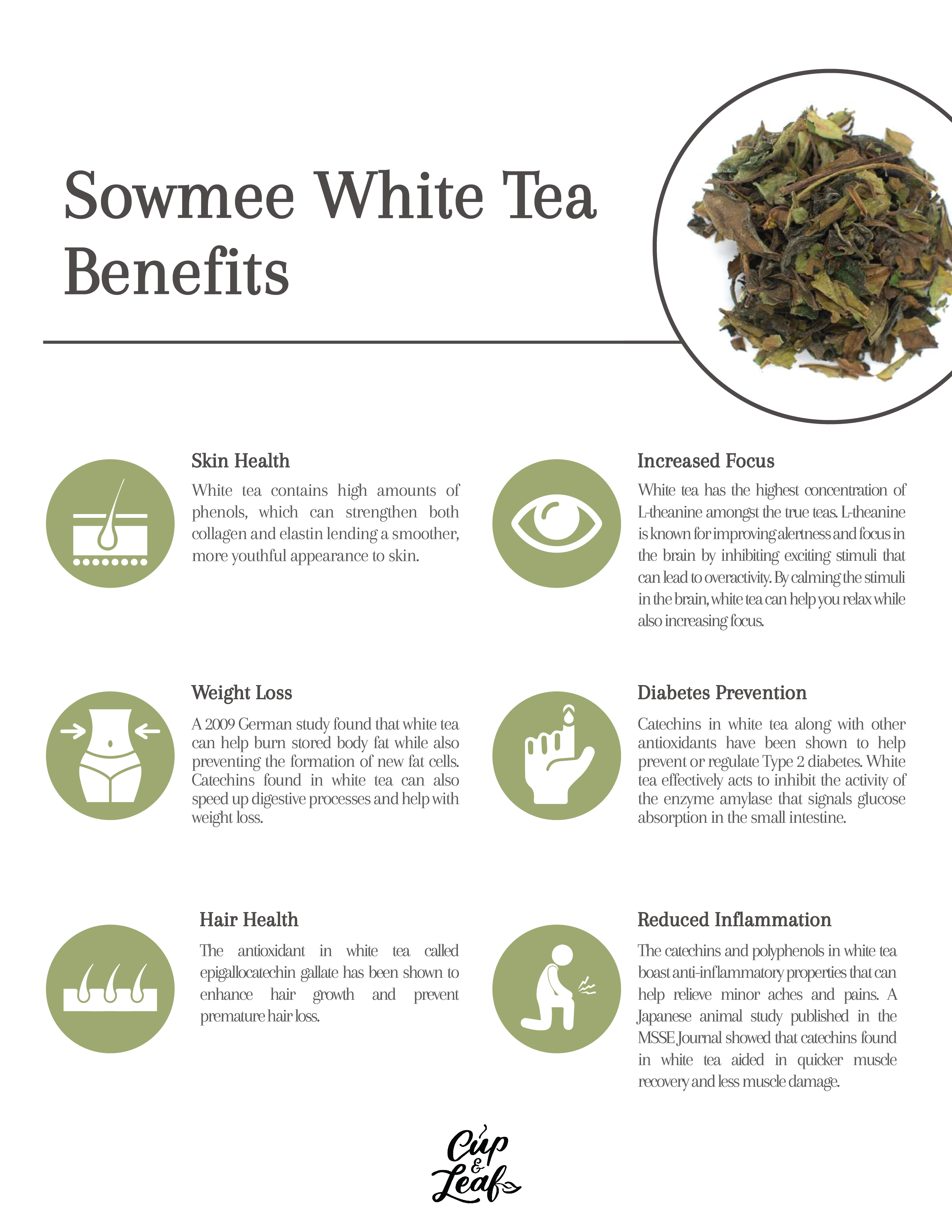 Light and fragrant
This was my first white tea experience, and it did not disappoint. I find this tea very light in flavour but with hints of floral and that astringent tea feel in the mouth. If you are a tea lover, you will enjoy this. It ticks all my boxes so I would definitely recommend this to others.