This bamboo tea strainer makes it easy to steep your tea right in the mug, without giving it the metallic flavor you may get from other steepers, and without the risk of harmful chemicals from using plastic.
Some tea drinkers with a more refined palette don't like the taste of tea steeped using metal.
If you want to taste tea in it's most natural flavor, you may want to try steeping it in bamboo instead. This bamboo strainer sits on the brim of most mugs and lets you easily steep your tea right in the cup, without having to pack the tea into a smaller strainer.
And since you can easily remove and reuse this strainer, it's ideal for teas like our oolongs, pu-erhs, and mates, which you can re-steep multiple times!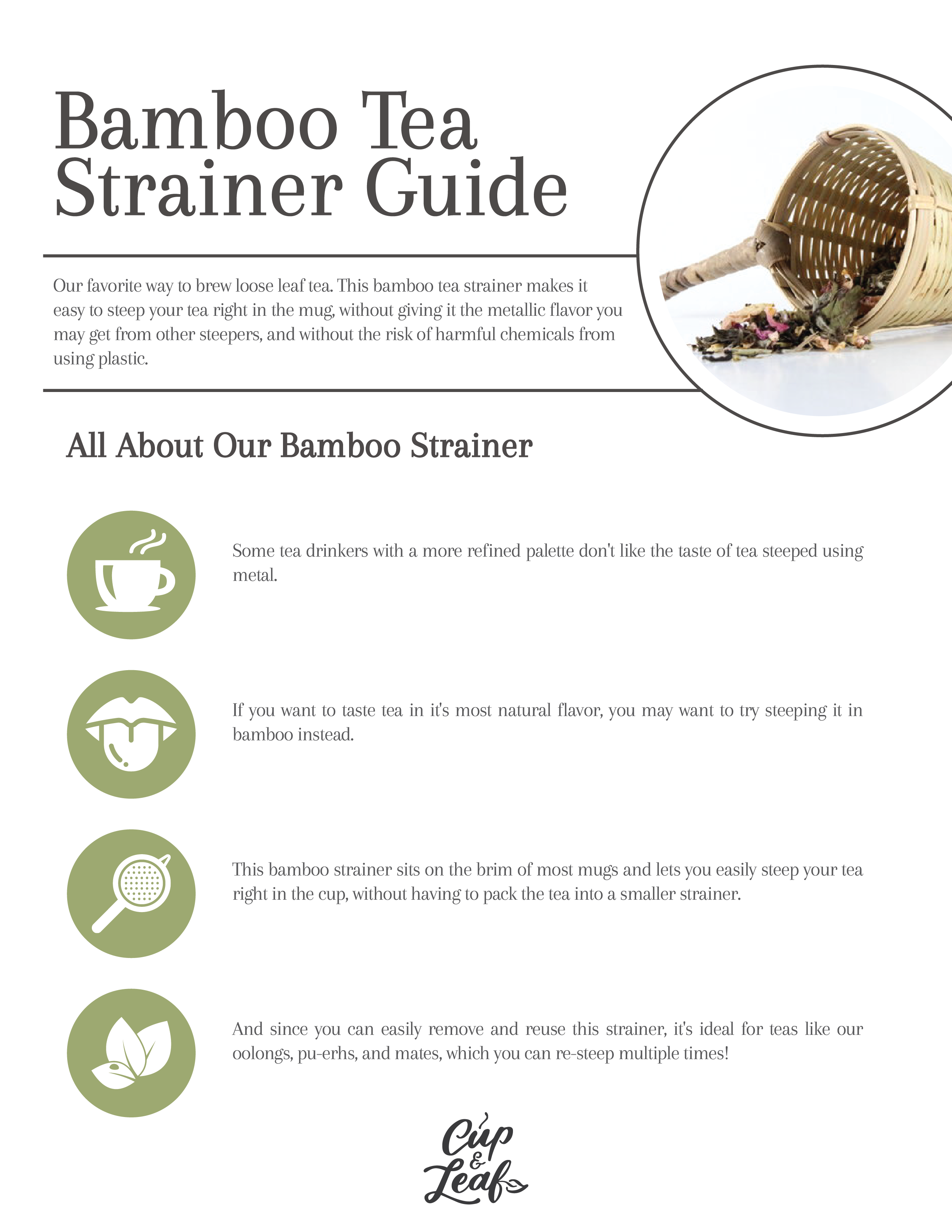 Pu'er everyday!
My pu'er Fermented black tea is essential to my 5:00 am starts everyday. The second immersion in the late afternoon is a perfect way to put my feet up and end the day. Thank you!