The perfect tea for soothing a rumbly tummy, blending delicious chamomile, lemongrass, and dried ginger!
All About Happy Tummy Tea
Ever have issues with an upset stomach? It's no fun feeling like you have indigestion, nausea, or just a generally unhappy rumbly tummy. 
That's why we created this delicious happy tummy tea blend! It's a mix of our Egyptian chamomile, fresh lemongrass, and dried ginger to give you the perfect stomach soothing tea you need to feel better for the rest of your day. 
And even if your stomach feels fine, you might just find this is your new favorite tea to relax with!
Health Benefits
Combat Nausea: Ginger has been used for centuries as a cure for nausea and vomiting caused by morning sickness and motion sickness.

Digestion: A study published in Phytomedicine demonstrated that a mix of chamomile flowers, peppermint leaves and licorice root helped to prevent the development of gastric ulcers.

Relieve Stress: Chamomile tea increases serotonin and melatonin in the body, two hormones that work to alleviate feelings of stress.
Weight Loss: Ginger can aid weight loss by making it easier for the digestive system to break down fats and by blocking fat absorption in the intestines.
Better Sleep: Drinking Chamomile tea before bed can help you fall asleep faster, and sleep better.
Immune Strength: The aromatic scent of chamomile helps to clear congested sinuses, and the anti-bacterial properties work to defeat any unwanted bacteria and viruses that wreak havoc on your immune system.
Heart Health: Studies have shown that chamomile and ginger can help lower blood pressure and bad cholesterol known as LDL cholesterol.
Reduce Inflammation: Ginger tea has anti-inflammatory properties that may help to ease muscle pain and joint pain associated with arthritis, menstrual cramps and osteoarthritis.
Reduce Blood Sugar: Subjects who were given 1 gram of ginger powder three times daily showed decreases in blood sugar levels after eight weeks. Researchers believe ginger helps to regulate blood sugar by inhibiting the enzyme that breaks down glycogen, which can help prevent blood sugar spikes.

More Info
Origin: Thailand and Egypt
Caffeine Level: None, it's an herbal!
Brewing Hot: Use 1 tsp per 8oz of boiling water, and let steep for 5-10 minutes.
Brewing Cold: Steep 6 teaspoons in a quart of boiling water, then add 3 quarts cold water and refrigerate.
Mix With: Lemon, fresh ginger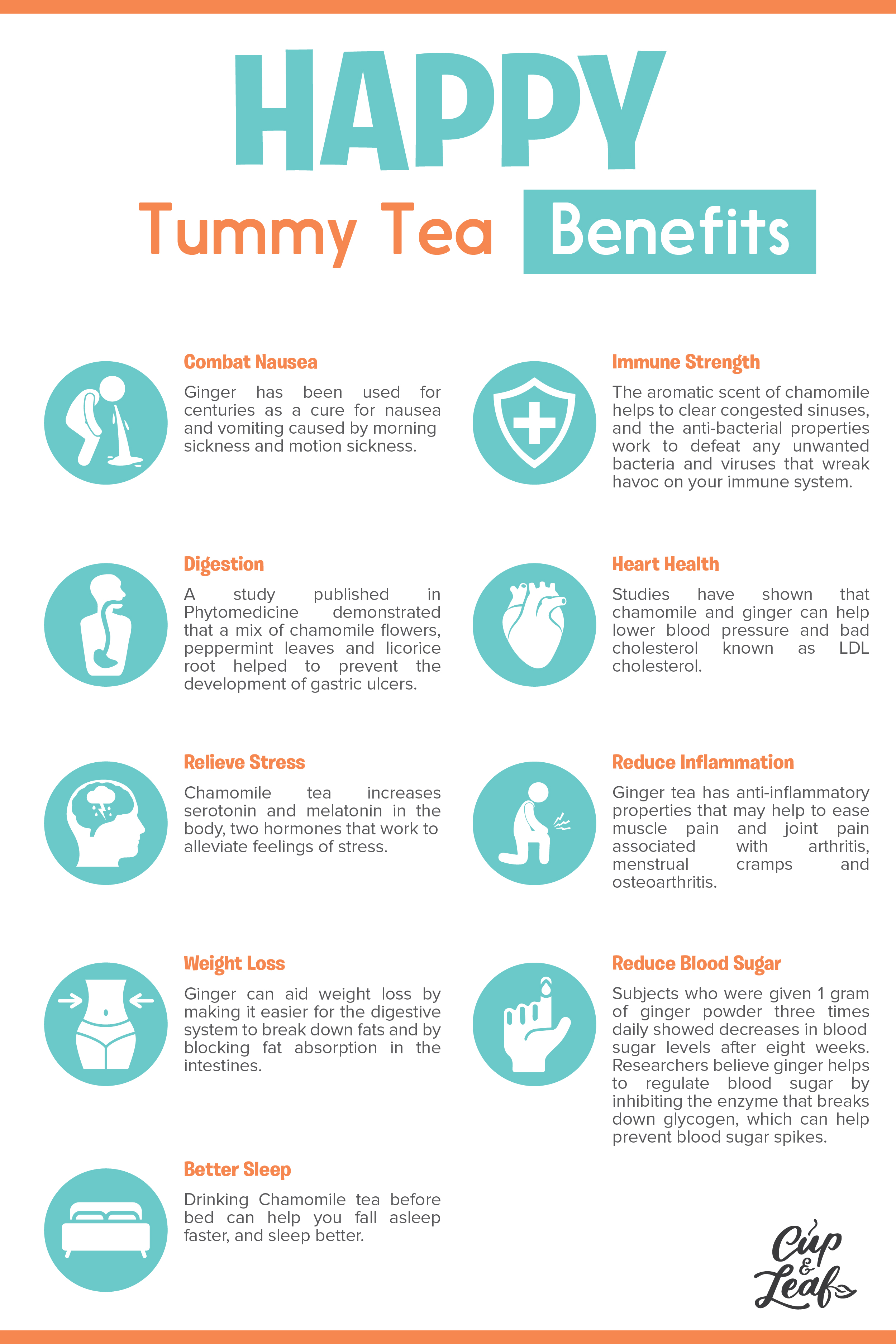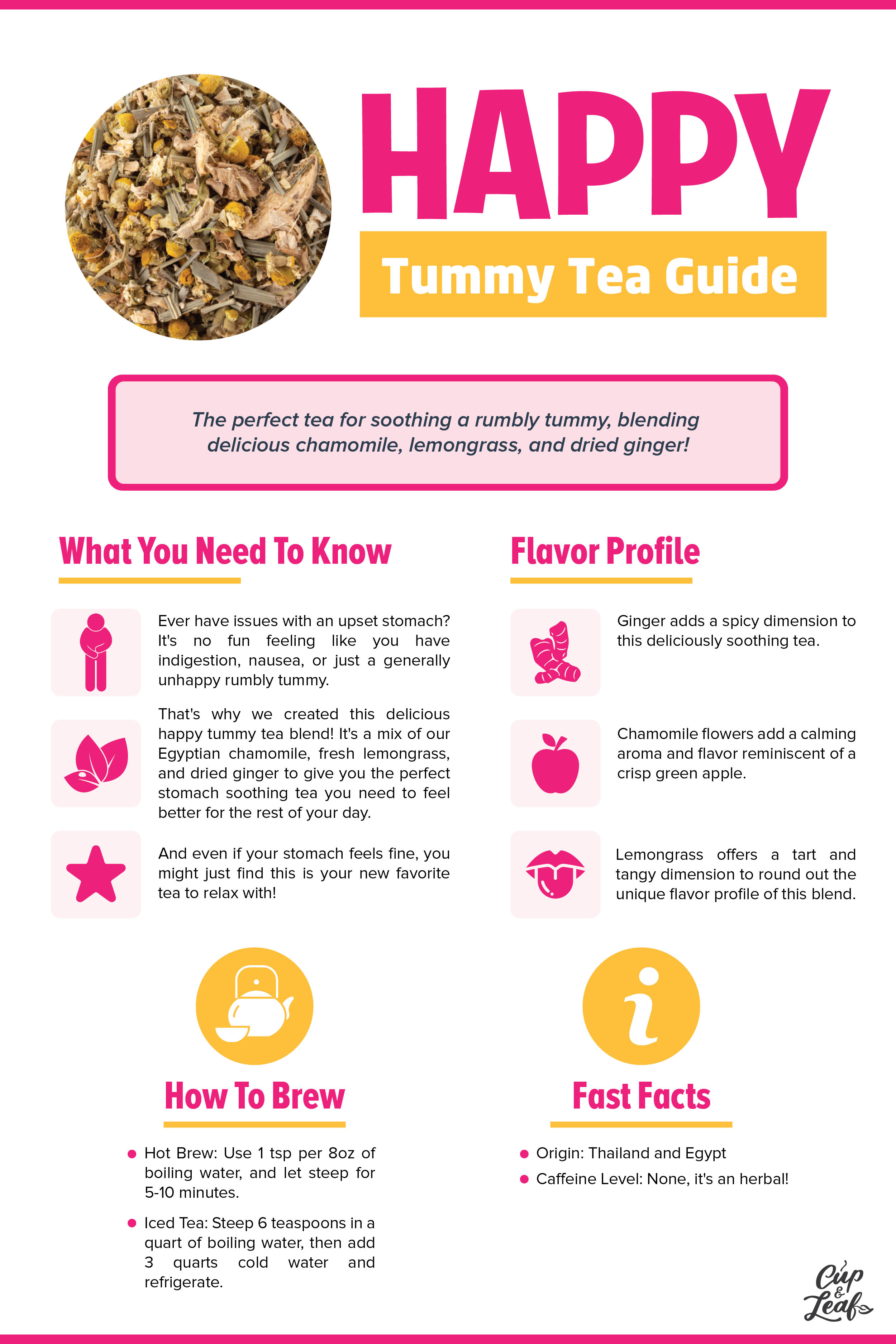 HerbalTea surprise
Never thought I would find an Herbal tea I loved. I ordered 4 different Herbal teas on the Cup and Leaf website and to my surprise I LOVED all 4.
Delivery was prompt and accurate.