Indian Spiced Chai Black Tea
Premium black tea mixed with delicious Indian chai spices for a truly remarkable and aromatic black tea.
All About Indian Spiced Chai Black Tea
This spiced chai tea is a delicious combination of black tea and the spices that make chai into such a unique flavor.
You'll catch hints of coriander, fennel, cinnamon, cardamom, and lemongrass as you steep and sip this aromatic tea.
Health Benefits
Stress and Anxiety: Compounds in black tea may help us recover from the daily stresses in life.
Weight Loss: Mice fed a black tea supplement while on a high sugar diet had less weight gain and a greater metabolism than mice who didn't receive the black tea supplement.
Cancer Prevention: Antioxidants, like the polyphenols, catechins, and theaflavins in black tea, may reduce the development and spread of cancer.
Diarrhea: Diarrhea symptoms can be reduced by the high amounts of tannins in black tea.
Diabetes: Lab rat experiments show that black tea is beneficial in both lowering blood sugar levels and reducing diabetic cataracts.
Headaches: If you're suffering from a tension headache, the antioxidants in black tea can help relieve it faster than standard painkillers.
Oral Health: According to the American Society for Microbiology: "compounds in black tea may attack the harmful bacteria in your mouth that cause gum disease and cavities."

More Info
Origin: Sri Lanka, India, Egypt, and Thailand
Caffeine Level: High, more than half what you get in a cup of coffee.
Brewing Hot: Use 1 tsp per 8oz of boiling water, and let steep for 3-7 minutes.
Brewing Cold: Steep 6 teaspoons in a quart of boiling water, then add 3 quarts cold water and refrigerate.
Mix With: Milk, sugar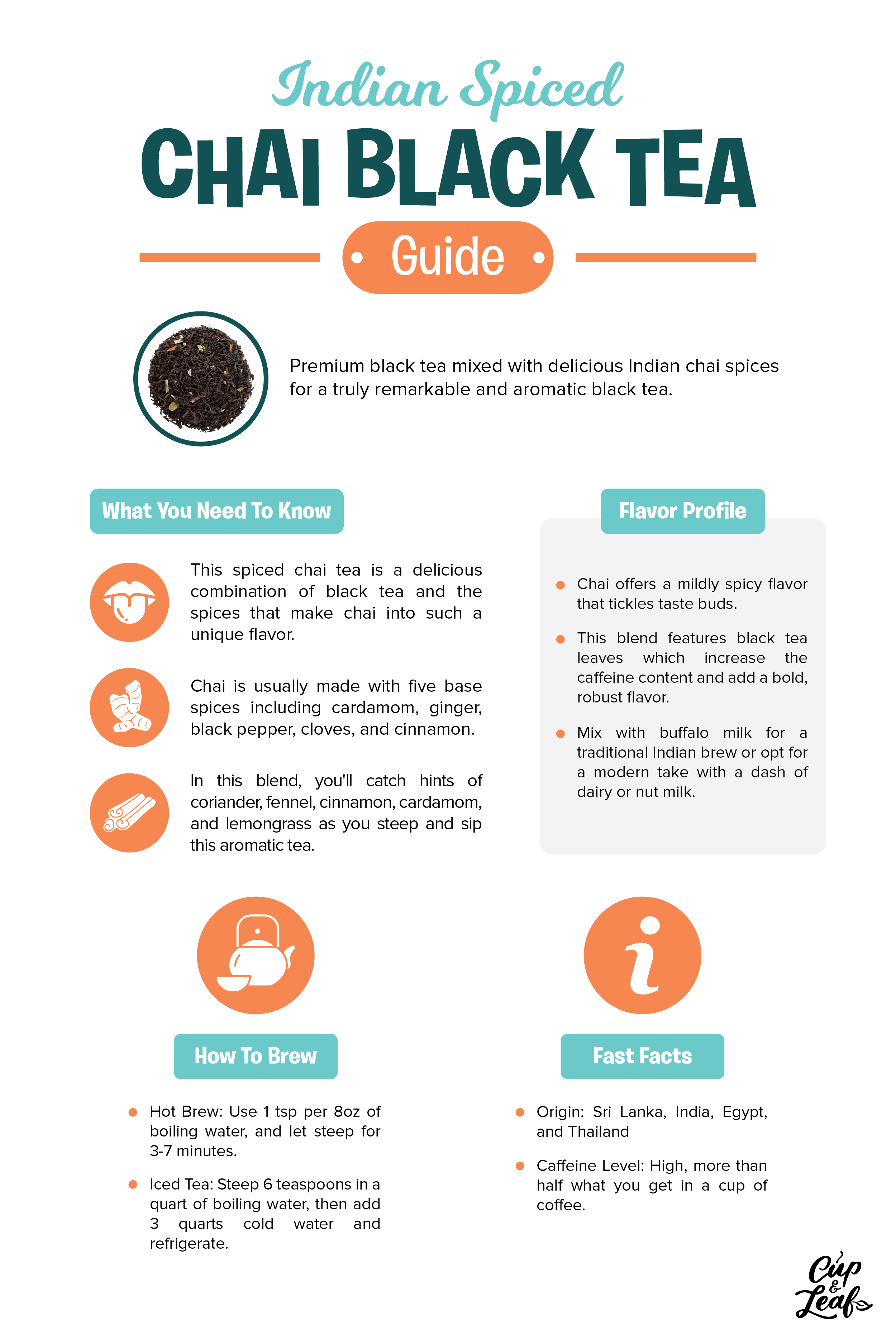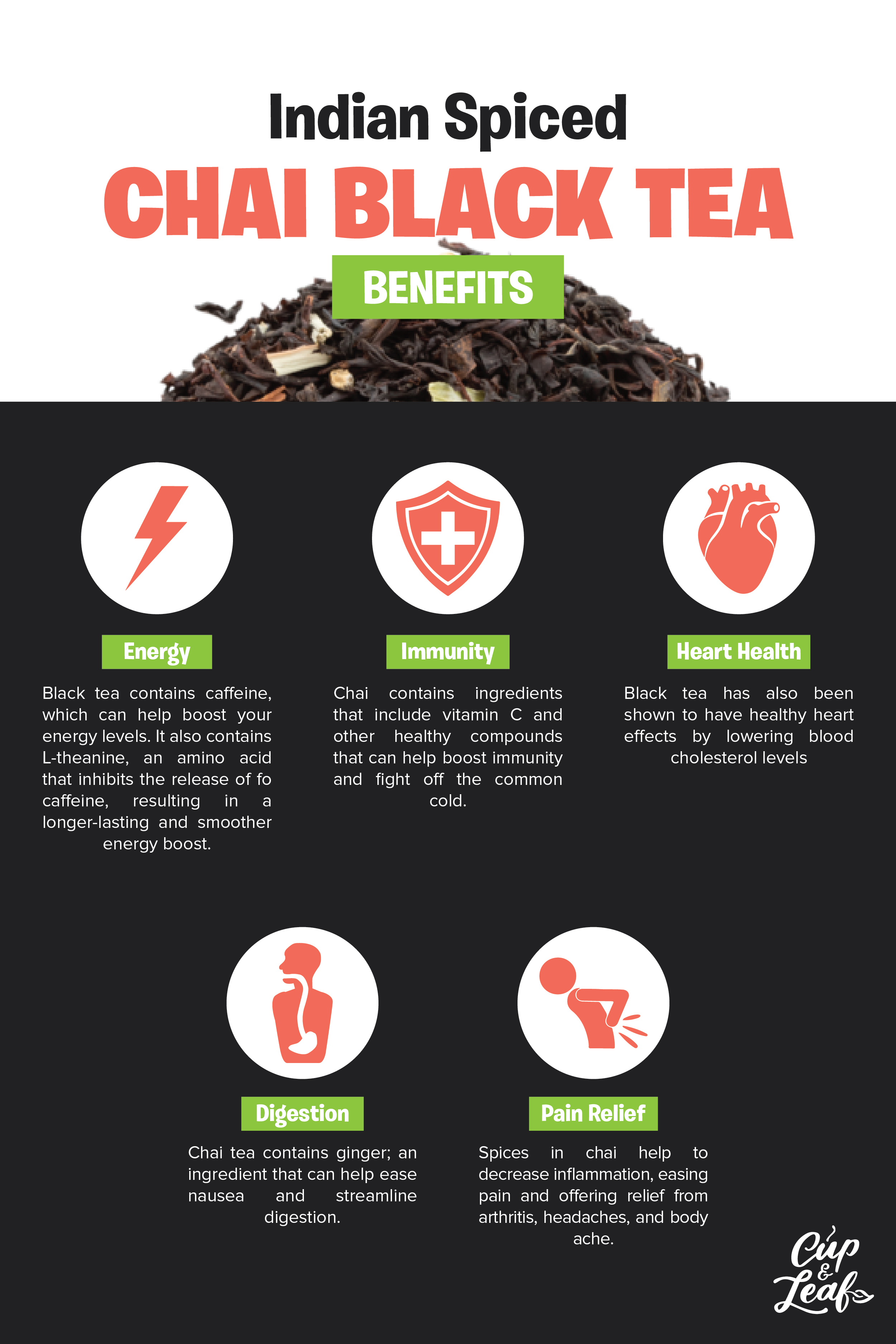 Great chai
Really love this chai! It's hard to find one bold & with a good spice combination. This is perfect! I use it for my butter tea 🙂
Indian black chai tea
Very good taste and fast shipping. Would order again with them.
excellent quality!!
Their teas are amazing! Very well made, taste amazing, packeged good. I really will be returning for more tea I have been a tea drinker all my life