One of our all time favorites, this milk oolong is rich in flavor and so creamy you can hardly believe there's no milk in it. And as a premium grade oolong, you can re-infuse it as many as six times throughout the day while still enjoying the taste.
All About Milk Oolong Tea
Milk Oolong is one of our absolute favorites. You can smell the milky notes as soon as you open the bag or container, and when steeped for a few minutes, you can hardly tell that you don't have a splash of milk in your cup of tea. 
What makes the tea even better is that it can be re-steeped as many as five to eight times, getting you much more out of one serving than with other teas. Have it in the morning to replace your coffee, and then keep drinking it throughout the day!
Health Benefits
Oolong tea is packed with good health benefits, including:
Weight Loss: A study published in the Journal of Medical Investigation showed that oolong tea improved metabolism and promoted weight loss when consumed regularly.
Heart Health: Research found that people who drank at least 10 ounces of oolong tea daily had lower risk of high total cholesterol, triglyceride, LDL cholesterol levels.
Cancer Prevention: A number of small studies suggest that oolong tea may inhibit ovarian, lung, and skin cancer when consumed regularly.
Diabetes Prevention: A small, 30-day study conducted in Japan found that daily consumption of oolong tea lowered the glucose levels in its participants by as much as 30%.
Mouth Health: Fluoride, a compound added to tap water in most developed countries to aide in mouth and gum health, is a naturally occurring compound in oolong tea leaves.

More Info
Origin: The Fujian Province of China
Caffeine Level: Low, less than half a cup of coffee.
Brewing Hot: Use 1 tsp per 8oz of boiling water, and let steep for 3-7 minutes.
Brewing Cold: Steep 6 teaspoons in a quart of boiling water, then add 3 quarts cold water and refrigerate.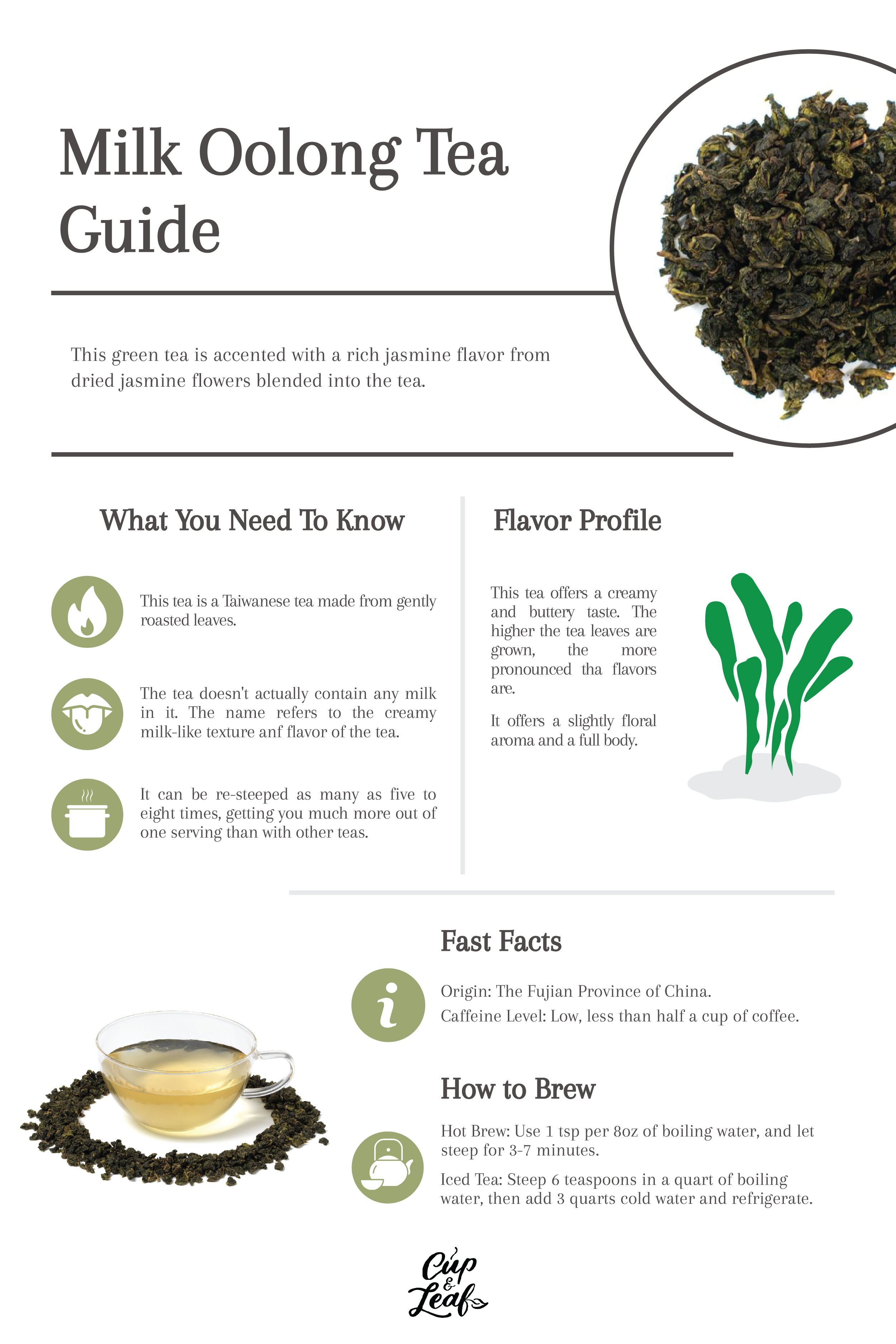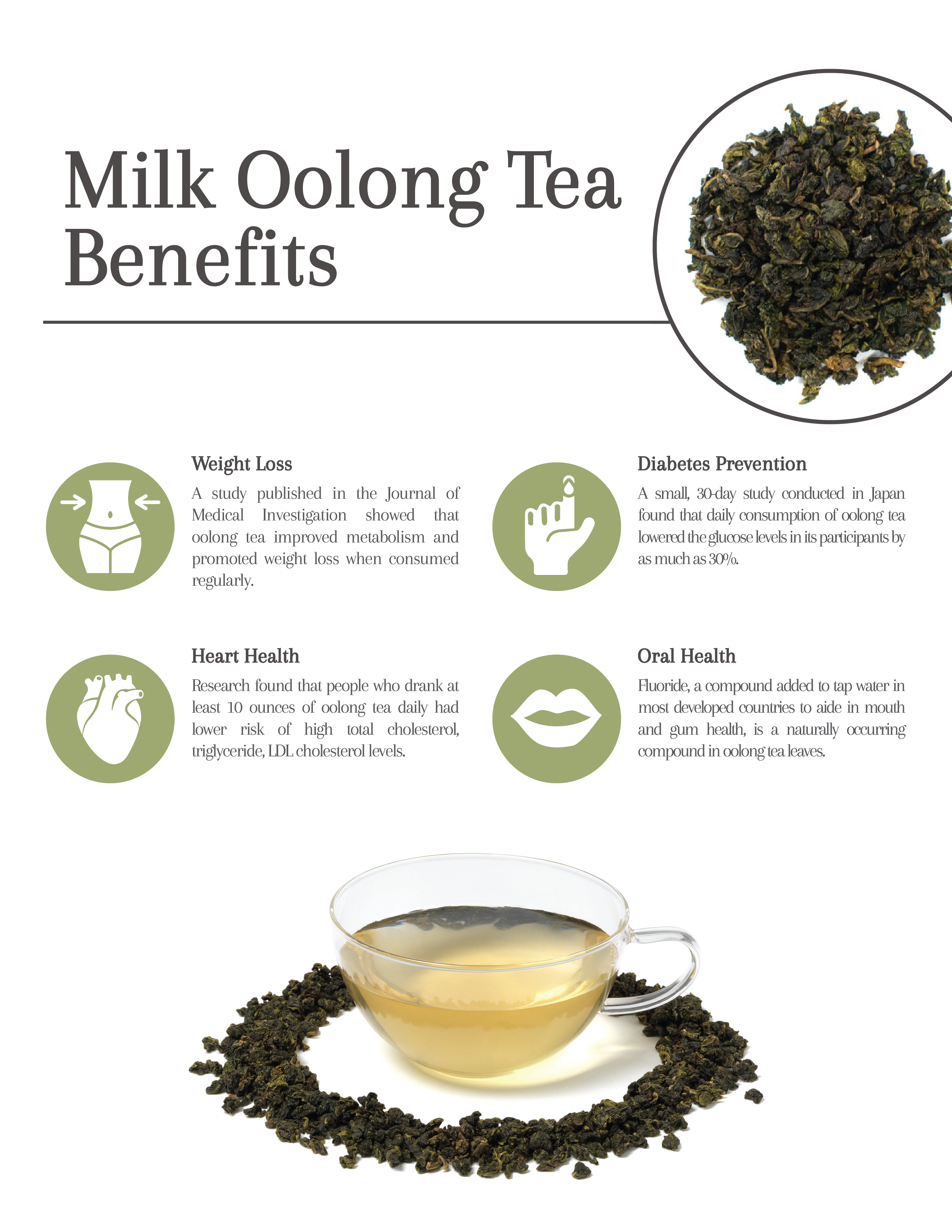 Really nice!
Very nice flavor in both teas i purchased! Not quite what i am used to but i love it!
Great tea
The tea is very good. The description was accurate and lived up to my expectations. Delivery was on time and the packaging assured that it arrived intact. Thanks Cup and Leaf. I look forward to doing business with you again
YUM.
I am sitting here enjoying my first cup of this Milk Oolong. Oooo la-la! It is so yummy. I thought it would be richer (as in a matcha) but it's pretty light and not really "creamy." But the flavor is just stunning. It's smooth and not tannic at all. It's got some flowery notes and even tastes like there is a hint of vanilla in it (which I could smell as soon as I opened the bag). Pretty amazing stuff and I will definitely be ordering again. :)
The Best Tea!
I've been drinking Milk Oolong for years, but Cup & Leaf has the best! It is a must try