Not sure how much loose leaf tea you should be using? Fear no more! This perfect tea measuring spoon is the only tool you need for getting the right amount of tea every time.
It's stainless steel and pleasantly weighted to make it a nice accent piece in your tea collection, and it takes all the guesswork out of measuring your favorite Cup & Leaf tea.
Just take one perfect teaspoon of tea for every 8oz of water you're using, and you'll be sure to get a delicious tasting cup of tea.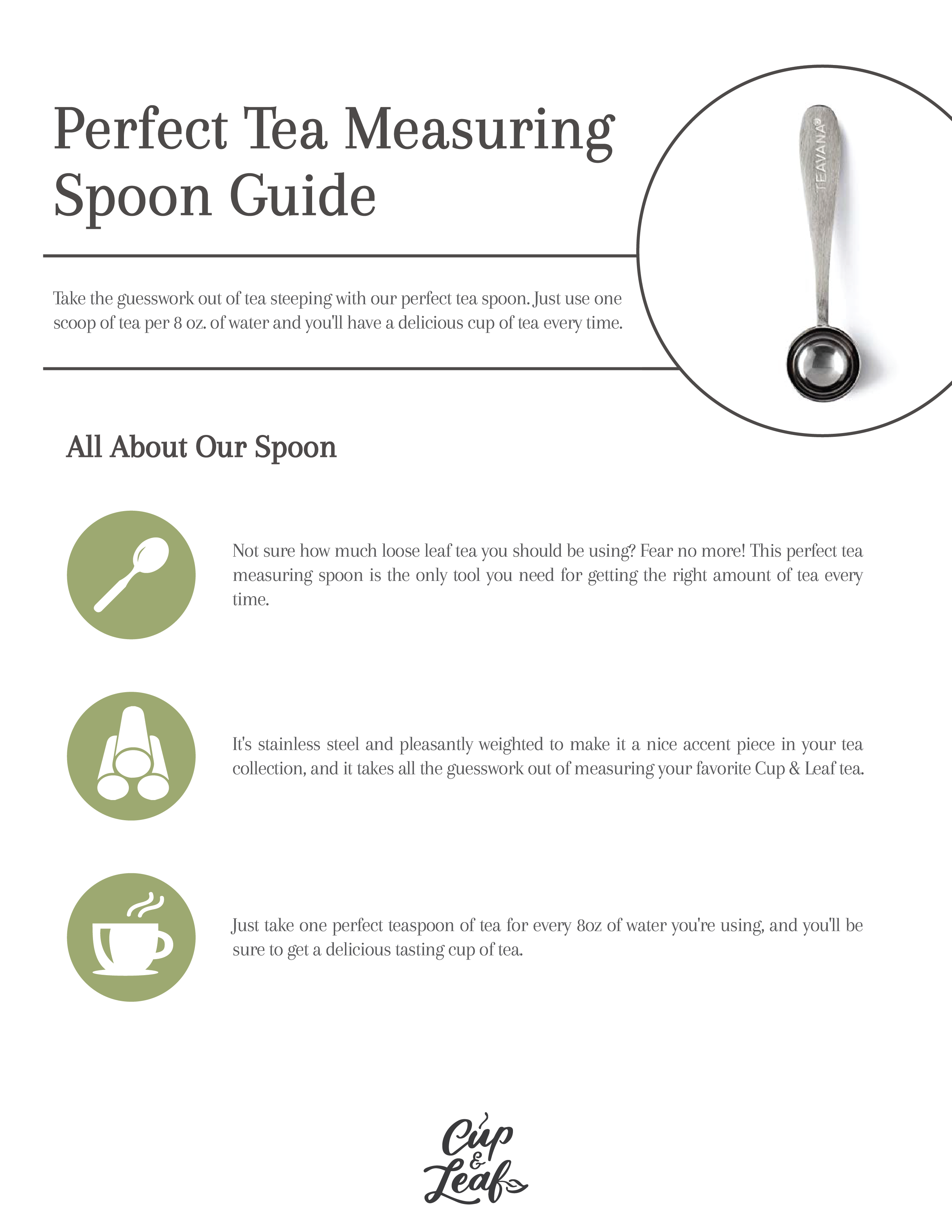 yummy
everything shipped quickly and i love the bamboo instead of metal. very yummy